Elfar Adalsteinsson, PhD
Core Faculty
Title
Eaton-Peabody Professor, Electrical Engineering and Computer Science and Institute for Medical Engineering and Computer Science, Massachusetts Institute of Technology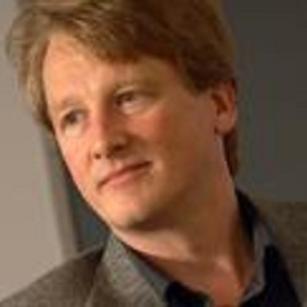 Address
77 Massachusetts Ave.
Cambridge, MA 02139
Administrative Assistant(s)
Megumi Masuda-Loos
(617) 324-3542
Elfar Adalsteinsson, PhD
Core Faculty
Title
Eaton-Peabody Professor, Electrical Engineering and Computer Science and Institute for Medical Engineering and Computer Science, Massachusetts Institute of Technology
Degrees
PhD in Electrical Engineering, Stanford University, 1995
MS in Electrical Engineering, Stanford University, 1991
BS in Electrical Engineering, University of Iceland Reykjavik, 1989
Bio
Elfar Adalsteinsson, Professor of Electrical Engineering and Computer Science and of MIT's Division of Health Sciences and Technology, joined the MIT faculty and the Research Laboratory of Electronics in 2004.
Selected Awards/Societies
College of Fellows Inductee, American Institute for Medical and Biological Engineering, 2016
International Society of Magnetic Resonance in Medicine (ISMRM)
Fulbright Fellowship
Selected Publications
Placental MRI: Developing Accurate Quantitative Measures of Oxygenation. Abaci Turk E, Stout JN, Ha C, Luo J, Gagoski B, Yetisir F, Golland P, Wald LL, Adalsteinsson E, Robinson JN, Roberts DJ, Barth WH Jr, Grant PE. Top Magn Reson Imaging. 2019 Oct;28(5):285-297
In Vivo Quantification of Placental Insufficiency by BOLD MRI: A Human Study. Luo J, Abaci Turk E, Bibbo C, Gagoski B, Roberts DJ, Vangel M, Tempany-Afdhal CM, Barnewolt C, Estroff J, Palanisamy A, Barth WH, Zera C, Malpica N, Golland P, Adalsteinsson E, Robinson JN, Grant PE. Sci Rep. 2017 Jun 16;7(1):3713.
The ultimate signal-to-noise ratio in realistic body models. Guérin B, Villena JF, Polimeridis AG, Adalsteinsson E, Daniel L, White JK, Wald LL. Magn Reson Med. 2017 Nov;78(5):1969-1980.
A full list of Professor Adalsteinsson's publications can be found on his website.
Courses Taught
HST 580/6.556 Data Acquisition and Image Reconstruction in MRI Data Acquisition and Image Reconstruction in MRI
6.003 Signal Processing
6.03 Introduction to EECS from a Medical Technology Perspective
6.011 Signals, Systems & Inference