James J. Collins, PhD
Core Faculty
Title
Termeer Professor, Biological Engineering and Institute for Medical Engineering & Science, Massachusetts Institute of Technology
Professor of Biological Engineering, MIT
Institute Member, Broad Institute of MIT and Harvard
Core Founding Faculty, Wyss Institute for Biologically Inspired Engineering, Harvard University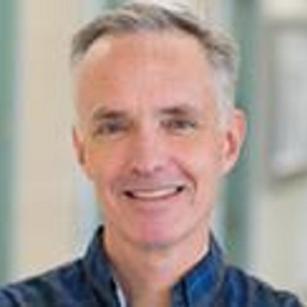 Address
77 Massachusetts Ave.
Cambridge, MA 02139
Administrative Assistant(s)
Jimmy McKeon
(617) 253-4030
James J. Collins, PhD
Core Faculty
Title
Termeer Professor, Biological Engineering and Institute for Medical Engineering & Science, Massachusetts Institute of Technology
Professor of Biological Engineering, MIT
Institute Member, Broad Institute of MIT and Harvard
Core Founding Faculty, Wyss Institute for Biologically Inspired Engineering, Harvard University
Degrees
PhD in Medical Engineering, University of Oxford
AB in Physics, College of the Holy Cross
Bio
Jim Collins is the Termeer Professor of Medical Engineering & Science
and Professor of Biological Engineering at MIT, as well as a Member of
the Harvard-MIT Health Sciences & Technology Faculty. He is also a
Core Founding Faculty member of the Wyss Institute for Biologically
Inspired Engineering at Harvard University, and an Institute Member of
the Broad Institute of MIT and Harvard. He is one of the founders of
the field of synthetic biology, and his research group is currently
focused on using synthetic biology to create next-generation
diagnostics and therapeutics. Professor Collins' patented technologies
have been licensed by over 25 biotech, pharma and medical devices
companies, and he has co-founded a number of companies, including
Synlogic, Senti Biosciences, Sherlock Biosciences and Cellarity, as
well as Phare Bio, a non-profit focused on AI-driven antibiotic
discovery. He has received numerous awards and honors, including a
MacArthur "Genius" Award and the Dickson Prize in Medicine, and he is
an elected member of all three national academies - the National
Academy of Sciences, the National Academy of Engineering, and the
National Academy of Medicine.
 
Research
The Collins Lab works in synthetic biology and systems biology, with a particular focus on using network biology approaches to study antibiotic action, bacterial defense mechanisms, and the emergence of resistance.
Synthetic Biology
In synthetic biology, we have used techniques and principles from nonlinear dynamics and molecular biology to design and construct synthetic gene networks. We have created genetic toggle switches, RNA switches, programmable cells, genetic counters, genetic timers, kill switches for microbes, engineered bacteriophage to combat bacterial infections, and tunable mammalian genetic switches, each with broad applications in medicine and biotechnology.
Systems Biology and Antibiotics
In systems biology, we have developed and implemented dynamical techniques to reverse engineer and analyze naturally occurring gene regulatory networks. We have shown that these reconstructed networks can be used to identify the genetic mediators of a given disease or biological process, as well as the biomolecular targets of a therapeutic compound.
Selected Publications
A. Chavez, J. Scheiman, S. Vora, B. W. Pruitt, M. Tuttle, E. P. R. Iyer, S. Lin, S. Kiani, C. D. Guzman, D. J. Wiegand, D. Ter-Ovanesyan, J. L. Braff, N. Davidsohn, B. E. Housden, N. Perrimon, R. Weiss, J. Aach, J. J. Collins, and G. M. Church. "Highly efficient Cas9-mediated transcriptional programming." Nature Methods 12 (2015): 326-28.
A. J. Keung, J. K. Joung, A. S. Khalil, and J. J. Collins. "Chromatin regulation at the frontier of synthetic biology." Nature Reviews Genetics 16 (2015): 159-71.
D. E. Cameron and J. J. Collins. "Tunable protein degradation in bacteria." Nature Biotechnology 32 (2014): 1276-81.
K. Pardee, A. A. Green, T. Ferrante, D. E. Cameron, A. DaleyKeyser, P. Yin, and J. J. Collins. "Paper-based synthetic gene networks." Cell 159 (2014): 940-54.
A. A. Green, P. A. Silver, J. J. Collins, and P. Yin. "Toehold switches: de-novo-designed regulators of gene expression." Cell 159 (2014): 925-39.
A full list of Dr. Collins' publications can be found on the Collins Lab website.
Courses Taught
HST 980  - Emerging Problems in Infectious Diseases
Taught over 1500 bioengineering undergraduates in the classroom
Mentored over 150 undergraduates, graduate students and postdocs in the lab. Collins' trainees have become faculty members at leading universities, such as MIT, Harvard,Princeton and Yale, and leaders at major biotech and medical device companies